Summer Camp at Dutchess County Gymnastics Center
Where we are creating confident children.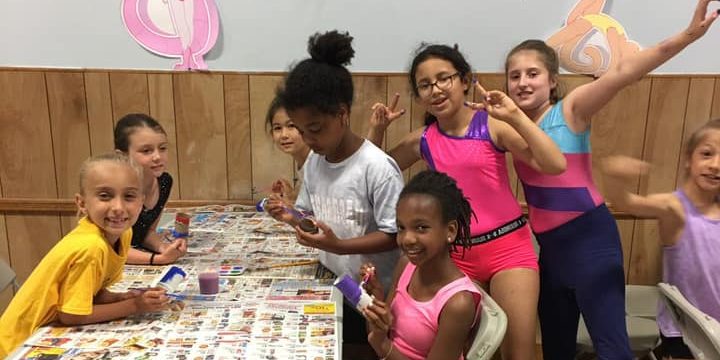 Start the Summer Great!
Summer camp is the most exciting time of the year! Warm days, sunshine and no school!! For ages 5 to 12 years.
Camp days are filled with hours of physical activity – like gymnastics, cheer and ninja – as well as crafts and games for the weekly theme.
**Camp General's Warning: Attending Summer Camp at Dutchess County Gymnastics Center may have side effects including smiles, laughter, greater athleticism, friends and sleeping through the night. Consult your counselor if you are experiencing any of these symptoms as prolonged exposure may lead to a love of sport and lifelong friends.
Daily Rates
Half Day
$52
Full Day
$70
Full Day
Weekly Rate
$280
Full Day Camp hours:
9:00 AM to 5:00 PM
Drop-off begins 8:30 AM
Half Day
Weekly Rate
$208
Half Day Camp Hours:
9:00 AM to 1:00 PM
Drop-off begins 8:30 AM
School's out
There's nothing like that first week of camp to start off the summer right!
Week 2
Week of July 5
**4 day week**
Holidays in july
What's more fun than exploring different holidays in July? It will be a fun and festive time – I mean, I've always wanted Halloween to be 2X a year!
Shark week
Need we say more? An exploration of those creatures that nibble at your toes in the sea…
Camper's got talent
A week dedicated to the exploration of talent. What talents do you have, want to have, can you learn? They will get to work on a talent show for the end of the week!
Up up and away!
Get ready for some Under Dog, Mighty Mouse and other flying superheroes!
**Special Half Day Camp! Ninja Week!
They're climbing the walls to get into this one!
Under the Big Top
The circus is coming, the circus is coming! There's nothing like the joy and wonder of a circus! We'll play circus games, have fun with circus tricks and forget that there isn't a tent!
Oceans and more
Beach games, craft and a whole lotta fun! Get ready for fun in the "sun" where sunscreen is not required.
School of rock
We'll have a party like never before! It'll be a loud and fantastic time that's guaranteed to have them sleeping well!
shipwreck'd
What would you do if you were shipwrecked on an island? How would you entertain yourself while waiting to be rescued? We have a few ideas…
Week 10
Week of August 29
farewell week
After a long summer, one of our favorite camps is our farewell camp at the end of the year. We take all of the most popular games, activities and crafts – and we pack them into one final blast of fun for a whole week.