Summer Camp at Dutchess County Gymnastics Center
Where we are creating confident children.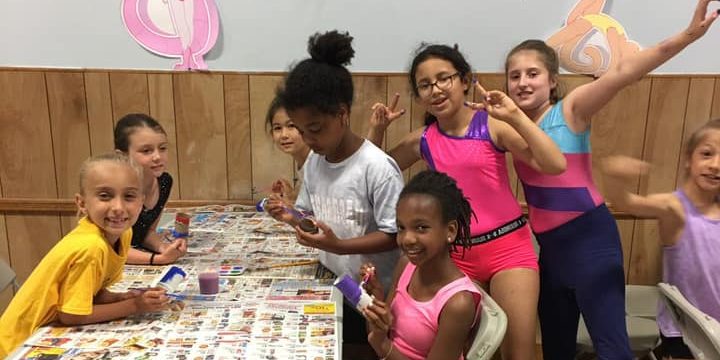 Start the Summer Great!
Summer camp is the most exciting time of the year! Warm days, sunshine and no school!! For ages 5 to 12 years.
Camp days are filled with hours of physical activity – like gymnastics, cheer and ninja – as well as crafts and games for the weekly theme.
**Camp General's Warning: Attending Summer Camp at Dutchess County Gymnastics Center may have side effects including smiles, laughter, greater athleticism, friends and sleeping through the night. Consult your counselor if you are experiencing any of these symptoms as prolonged exposure may lead to a love of sport and lifelong friends.
Daily Rates
Half Day
$49
Full Day
$69
Full Day
Weekly Rate
$265
Full Day Camp hours:
9:00 AM to 5:00 PM
Drop-off begins 8:30 AM
Half Day
Weekly Rate
$195
Half Day Camp Hours:
9:00 AM to 1:00 PM
Drop-off begins 8:30 AM
Summer Safari
Kick off the summer with a week of animalistic adventure! Let's be monkeys and swing from bar to bar! Race like cheetahs or jump like frogs. It'll be an 'Elephant' time!
Party in the USA
Let's celebrate the fourth of July with an entire USA pride week. Wear Red, White and Blue or American Flag clothing! We'll even break out some Firecracker ice pops!
Sailors and Mermaids
Let's sail across the deep blue sea, where mermaids and other sea creatures can be found. How many can you find?
Ninja Warrior
Ninja obstacle courses, games, tricks, flips and so much more. Can you beat the warped wall? The challenge is set…
Olympics week
It's time to take a trip around the world with some friendly competition! We will learn different event games that take place during the summer Olympics.
Under the Sea
Let's explore under the sea and find out which sea animals we can be!
Disney/Star Wars week
Wear your favorite Disney clothing! We will watch a Disney/Star Wars movie throughout the week!
Carnival Crazies
Join us for a week of carnival games, prizes, lots of fun and smiles!
Amazing Race
We'll race our way through and under obstacle courses, over beams and bars and climb the rope as fast as we can!
Week 10
Week of August 30
Color Explosion
Get ready for some color fun with color-themed games! And it wouldn't be a color week without a ton of colorful crafts. Come get messy with us!