Summer Camp at Dutchess County Gymnastics Center
Where we are creating confident children.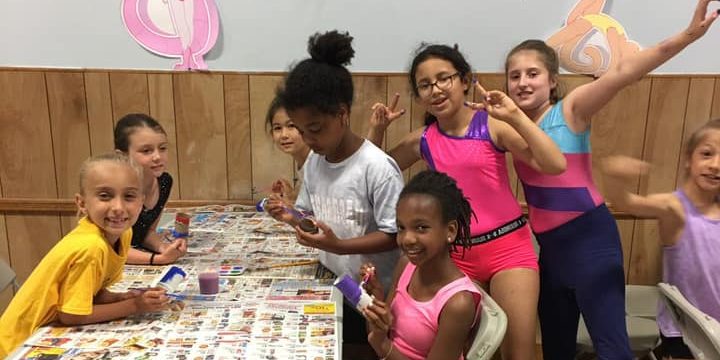 Start the Summer Great!
Summer camp is the most exciting time of the year! Warm days, sunshine and no school!!
For ages 5 to 12 years.
Camp days are filled with hours of physical activity – like gymnastics, cheer and ninja – as well as crafts and games for the weekly theme.
**Camp General's Warning: Attending Summer Camp at Dutchess County Gymnastics Center may have side effects including smiles, laughter, greater athleticism, friends and sleeping through the night. Consult your counselor if you are experiencing any of these symptoms as prolonged exposure may lead to a love of sport and lifelong friends.
Daily Rates
Half Day
$59
Full Day
$75
Full Day
Weekly Rate
$299
Full Day Camp hours:
9:00 AM to 5:00 PM
Drop-off begins 8:30 AM
Half Day
Weekly Rate
$236
Half Day Camp Hours:
9:00 AM to 1:00 PM
Drop-off begins 8:30 AM
Week 1 – Let the Fun Begin
School's out for summer and we are ready for FUN!
Week 2 – Camper's Got Talent
Doesn't everyone have a hidden talent? We want to see them. Friday the 7th we will have our very own camp talent show.
Week 3 – Ninja Warrior
Master the art of stealth and silence to become a ninja for a week. Timed obstacle course, climbing the warped wall and so much more. You're sure to be NINJA certified after this week!
Week 4 – Animal Planet
Who doesn't love animals? Learn all about animals, play games, and even meet live animals on Tuesday at 2pm!
Week 5 – Lost in Space
3,2,1 BLAST OFF! Here we go, let's take a trip to our favorite gymnastics gym! Get ready for an experience that will be out of this world.
Week 6 – Disney
We're bringing the HAPPIEST PLACE IN THE WORLD to Dutchesskids! Disney character themed fun will be brought to the kids all week using crafts, games, and more!
Week 7 – Mystery Week
Mystery week, of course! What is mystery week, you ask? Whatever you want it to be! The fun of mystery week is that each day the theme will be something different. Monday might be an under-the-sea day, Tuesday might be themed around pirates, and so on. The real fun of mystery week is that your kids won't know the theme of each day until it comes around, meaning that you can ramp up the excitement for each day's activities and surprise them with something spectacular. How fun is that?!
Week 8 – Super Heroes Assemble
Do you have what it takes to be a superhero? Join us and explore some of the most popular superheroes this week. Maybe even explore the superhero in you!
Week 9 – Rainbow Week
Let's explore each color of the rainbow! Each day of this week will represent a different color starting with red on Monday, orange on Tuesday, green on Wednesday, blue on Thursday, and purple on Friday.
Week 10 – The Grande Finale
The bittersweet end of summer. Time to say goodbye to all our new friends and appreciate all we've done this summer. Let's end the summer with a BANG!